There's nothing better than having a freezer meal (that's macro friendly) ready to reheat and serve for you and your entire family! Here are some of our favorite macro friendly recipes to double and freeze!
You've done the hard work of planning and making the meal. With just a little extra effort you can stock your freezer!
A few tips for freezing and thawing:
You can wrap a casserole tightly in foil to freeze. When you're ready to reheat bake in the oven.
Stews and Soups can be frozen in freezer safe ziploc bags. Thaw and reheat over the stove or even the microwave.
Now on to the meals!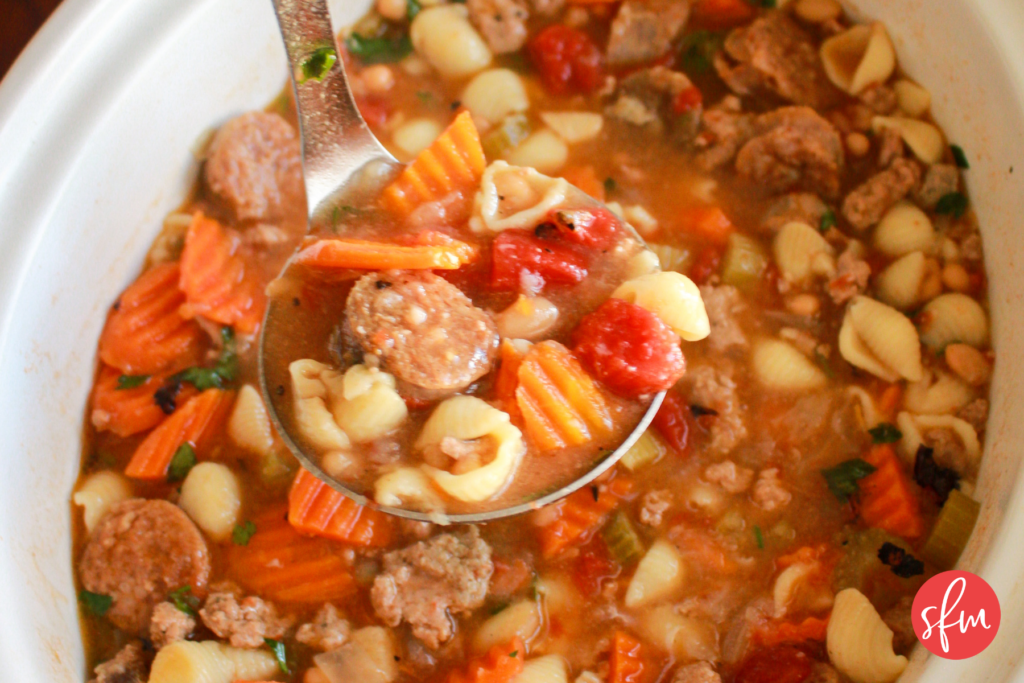 9. Skinny One Pot Chili Mac & Cheese
10. Meatloaf 2.0
11. Sloppy Joes
If you liked this post, check out 30+ Freezer Meal Recipes and Tips!