Traveling while on Whole30 can be a challenge, but it is most definitely doable if you have a plan!  My husband and I recently bought a pop up camper and we are LOVING the glamping life!  When we bought the camper over the summer our goal was to take it out once a month.  We've already had so many fun adventures, and we've got a few trips planned for the spring before baby number 3 arrives.  We plan out our trips well in advance so that we can have ample time to reserve a camp site and get my hubby's work schedule to cooperate.  When I started Whole30 this month, I did so knowing that we'd be headed to the beach for 4 days.
Here's my two naked crazy kids swimming in the ocean in 63 degree weather!
Typically when we camp there's very little that's off-limits.  We do it all… smores, alcohol, chips galore, and the word "no," isn't often in our food vocabulary.  I knew full well this camp trip would be different.  Luckily, we camped with two other families, and four of the women that went were participating in January Whole30.  We divided up the dinners and really had some amazing Whole30 meals at the camp site!
Our little pop up comes with a stove, oven, and even a microwave.  We did hot breakfast in the camper every morning.
We were really spoiled and had access to pretty much a full kitchen, BUT even if you're traveling and have limited opportunities for cooking, this list should still help you with a few different options for Whole30 on the go!
This post contains affiliate links.  If you purchase something from these links, we could earn a small commission.  This would be at no additional cost to you.
If you are taking a road trip, I HIGHLY suggest packing a travel cooler.  You will have far more readily available options if you can bring a cooler or even a freezable lunch bag.
The products and information listed in this post are to the best of our knowledge.  We share with our readers what has been successful for us in our own lives.  Visit Whole30.com for full nutritional guide to ensure the products and food you consume are compliant.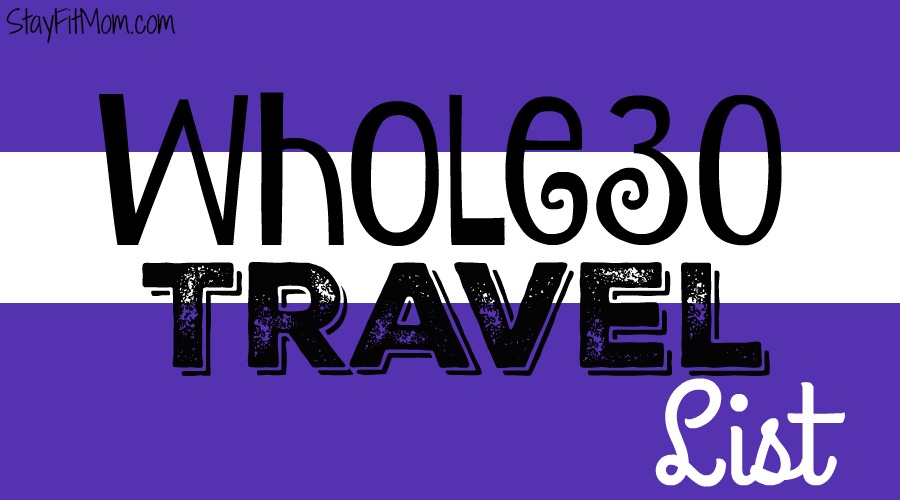 Dry foods that do NOT require refrigeration 
Drinks
Produce
 Berries (I always pack a good mix of strawberries, blackberries, and blueberries)
Apples
Cucumbers
Celery
Carrots
Cherry Tomatoes
Bell peppers
Avocados
Cooked Sweet potato
Bananas
Watermelon, cantaloupe, any other melons
Dates
Bag of spinach for salad or to lay under tuna
Sauces, Dips, and Snacks if you have access to a travel cooler or freezable lunch bag.  
Whole Sister's Dump Ranch (make it yourself)
Nom Nom Paleo's Chimichurri Sauce
Wholly Guacamole (find it at Costco, Walmart or Kroger)
Hard boiled eggs
Easy Meals that can be prepped ahead if you access to a stove, grill or microwave!
Hamburgers
Pre-cooked Chicken
As I said before, traveling on Whole30 isn't always the easiest, but you can do it!  Wishing you the happiest of travels and a continued smooth Whole30 Journey!
Follow us on Pinterest for more great recipe suggestions!  We love seeing Stay Fit Mom recipes in your kitchen!  Post your meals to Instagram and be sure to tag @stayfitmom_Krista and @stayfitmom_Tracy!
If you liked this post, you might also like our 20+ Recipes You can Prepare Ahead
and our 30 Day Whole30 Meal Plan
and our Whole30 Walmart Shopping List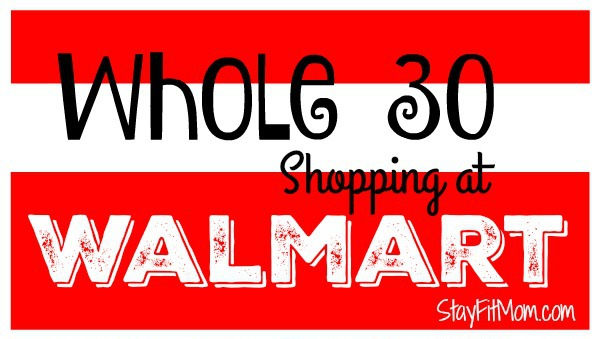 and our Whole30 Journey Series