Before I got pregnant I had big plans to be the fittest, cutest, most active pregnant mommy you're ever seen.  Ha.  As soon as week 7-8 hit the energy was sucked out of me and the morning sickness was in full force.  I forgot all about those big plans and pushed them to the back burner.  I was in survival mode.  You know what, that's ok.  I've learned that pregnancy is all about listening to your body, working out when you feel good, and just enjoying the journey as much as possible.  With that said, things are crazy around my household most of the time so a 12 minute workout is exactly what I need!  This week's workout is one of my favorite kinds, the tabata!  I can handle anything for 20 seconds!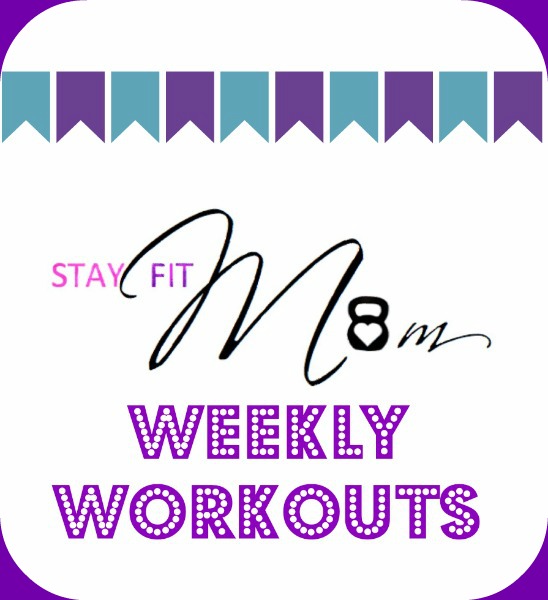 This post contains affiliate links.  If you purchase something from a link, we could earn a small commission.  This would be at no additional cost to you.
Weekly Workout:
Round 1:
20 Seconds Jump Rope
10 Seconds Rest
8x
Round 2:
20 Seconds Burpees
10 Seconds Rest
8x
Round 3:
20 Seconds Mountain Climbers
10 Seconds Rest
8x
Equipment Needed:
Timer -We frequently use the MYWOD app and recommend it to our readers.  You can keep track of your workouts, they've got How To videos, and of course the app has great timers.
Yoga Mat(s) if desired.
Modification Options:
Always modify at-home workouts to your ability level.  Don't modify the time on this one, just the movements if necessary.  See the video demo to see some of my pregnancy modifications.
See video demonstration below.
Good luck and remember  to take a picture and tag us @stayfitmom_Krista and @stayfitmom_Tracy on Instagram and use hashtag #SFMWeeklyWorkout!
Have you seen these 10 At Home Workouts You Can Do In 15 Minutes or Less?