Thanksgiving is one of my favorite holidays. Not because I love food so much, but mostly because I love being with family. I can't wait to gather with all my siblings in Utah next week. All the cousins running around, late night games with the adults, crafts, food, shopping, and sometimes fun in the snow. I hope you look forward to the holiday as much as I do! In the meantime, I'm going to stick to my routine and make sure to be diligent with my nutrtion and get my workouts in. Here's a fun workout for you this week using a pumpkin!
Workout:​​​​​​​​​​​​​​​​​​​​​​​​​​​​​​​​​​​
20 Minute AMRAP (as many reps as possible) of:
20 squats holding the pumpkin
20 step ups holding the pumpkin
20 push presses with the pumpkin
20 sit-ups holding the pumpkin
This post contains affiliate links.  If you purchase something from these links, we could earn a small commission.  This would be at no additional cost to you.
Equipment Needed:
Pumpkin- any size you feel comfortable doing all the exercises with. I had 3 different sizes so I could alternate when needed. If you don't have pumpkin, use a medicine ball, wall ball, dumbbell, or any heavy object.
Yoga Mat- optional. I like to use a softer surface anytime I do exercises on the ground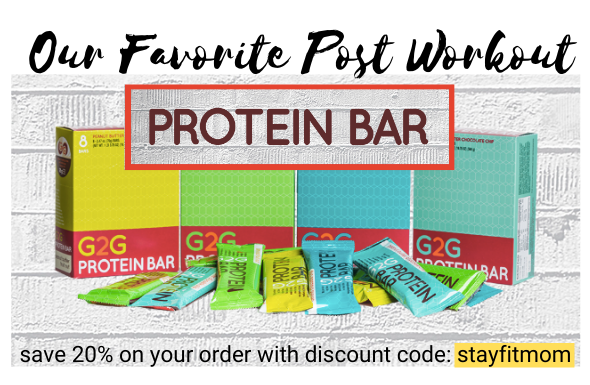 Modification Options: Be sure to modify this at home workout to your ability level. Choose a weight that you're confident using and can complete all 20 minutes using. If you need to eliminate the pumpkin all together, that's okay too!
Follow us on Pinterest for great workout suggestions! ! Post your workout to Instagram and be sure to tag @stayfitmom_Krista and @stayfitmom_Tracy!