Oh Costco, how I love thee.  Only at Costco can you find organic everything, tons of gluten-free, Whole30 friendly, and Macro Friendly AND the world's best pizza all under one roof.  When I first started counting macros I quickly realized that some foods were much more macro friendly than others.  Even though you can eat just about anything IIFYM (if it fits your macros), we always encourage our readers to eat high quality, nutrient dense foods that will yield not only the best results in the cosmetic department, but also sustain your energy, and properly fuel your body.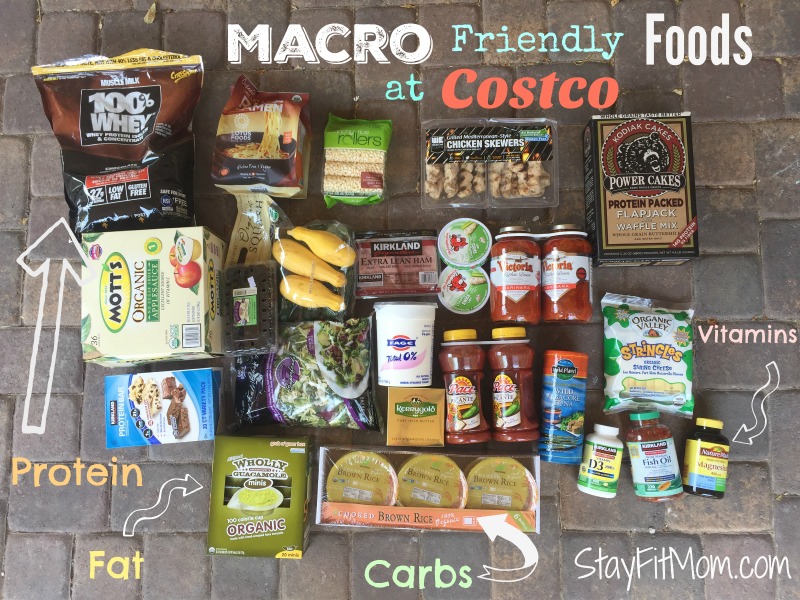 Need help calculating your Macronutrient Prescription?  
We can help you get healthy, lose that stubborn baby weight, feel confident in your skin, gain strength, or whatever your goals may be by counting macros and using flexibility just like we are!
***Click here For a 1 time macronutrient prescription($40) 
 Macro counting can get tedious, especially if you've just started learning, so we thought we'd share a few foods that have made reaching our macro numbers each day just a little bit easier!
Protein:
Organic Eggs
Egg Whites
Butterball Ground Turkey
Kirkland Turkey breast
Organic Chicken Breast
Mediterranean Chicken Skewers
Tilapia
Salmon
Wild Albacore Canned Tuna
Whey Protein Isolate Muscle Milk pictured (but we've heard that Gold Standard has better flavor)
Kirkland Extra Lean Ham
Kirkland Protein Bars
Fage Non Fat Plain Greek Yogurt
Low Fat Cottage Cheese
String Cheese
Laughing Cow; Light Creamy Swiss Triangles
Chia Seeds
Carbs:
Mott's Organic Applesauce
Produce GALORE:  They have so much produce to choose from- go crazy!
Superfood Kale Salad
Nearly Naked Popcorn
Brown Rice Bowls
Pace Salsa
Victoria Marinara Sauce
Kodiak Cakes
Ramen Rice Noodles
Edamame Pasta
Crunchy Rice Rollers
Coach's Oats (Steel Cut Oats)
Fats:
Wholly Guacamole
Kerrygold Butter
Avocado Oil
Nutzo- Seven Nut and Seed butter
Cashews
Pesto
Vitamins:
Fish Oil
Magnesium
Vitamin D
Probiotic
Multivitamin
Let us know what your favorite Costco finds are!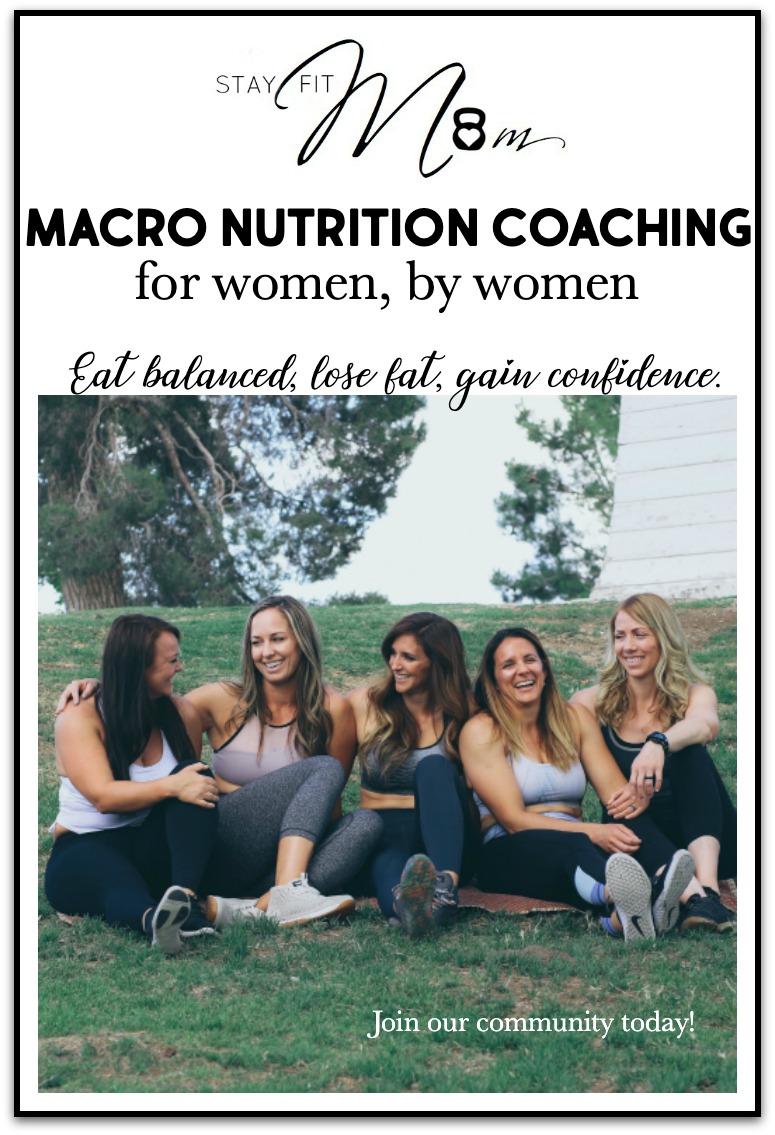 Interacting with our community on social media fuels our passion to keep on creating!  We do our best to read and respond to every single comment.  It means the world to us to know that you're out there listening and going through the trenches right alongside us!
on Instagram:  @stayfitmom_tracy and @stayfitmom_Krista 
If you liked this post you might also like
Why I switched from the Paleo Diet to Macro Counting.