If you're anything like me, November and December are packed full of indulgence and by the time January rolls around you're ready for a complete detox.  It's time to reel in that crazy diet and start planning for a fresh start.
If you're ready to get your nutrition under control and you're looking for information about the latest trend in CrossFit: Macronutrient Counting, we can help!
 Whether you want to lose that stubborn baby weight, feel confident in your skin, gain strength, or tone up for the summer, MACRO counting has yielded huge results for us !

***Click here to purchase your 1 time macronutrient prescription($40)
You can also join our free Macro Nutrition Facebook group here where we are happy to help with any questions, give meal ideas, support, and much more!
Working out has always helped my mental as well as physical health, but when I started CrossFitting, my body changed like never before.  I was gaining muscle, burning fat, and getting in better shape in less time!  If you're new to CrossFit or that "CrossFit" buzzword has peaked your curiosity, we've created a 31 Day At Home CrossFit Workout Plan for you!  Each of these workouts can be done with VERY limited equipment (see the equipment list below), most are under 20 minutes, and the best part… you can do them all from the comfort of your own home.
This post contains affiliate links.  If you purchase something from a link, we could earn a small commission.  This would be at no additional cost to you.
Equipment Needed:
Keep track of your time using a watch or a Timer.  (We frequently use the MYWOD app and recommend it to our readers.  You can keep track of your workouts, they've got How To videos, and of course the app has great timers.)  Set your timer to go off every minute, so you know when to complete your squats.
Yoga Mat(s) if desired.
Plyometric Box -you can always use a wall or stable stool.
Click on this 31 Day Workout Plan link.  It will bring you to a calendar similar to the one below, except each day on the calendar will be accompanied by a link.  Each link will explain the workout in it's entirety, include images, modification options, and even a video demo.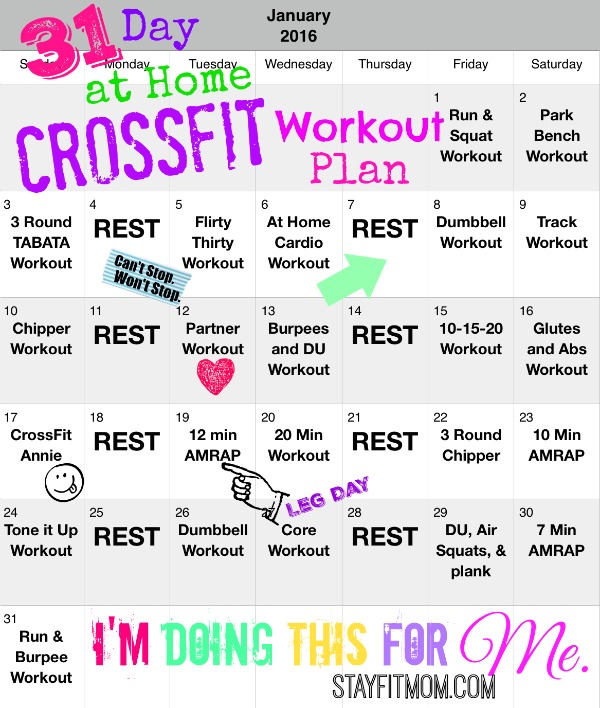 This year, do something for YOURSELF.  Print this calendar out, stay focused, and finish January with a sense of accomplishment!!  If you take part in our 31 Day Workout Plan, be sure to let us know!
Follow us on Pinterest for great workout suggestions! !  Post your workout to Instagram and be sure to tag @stayfitmom_Krista and @stayfitmom_Tracy!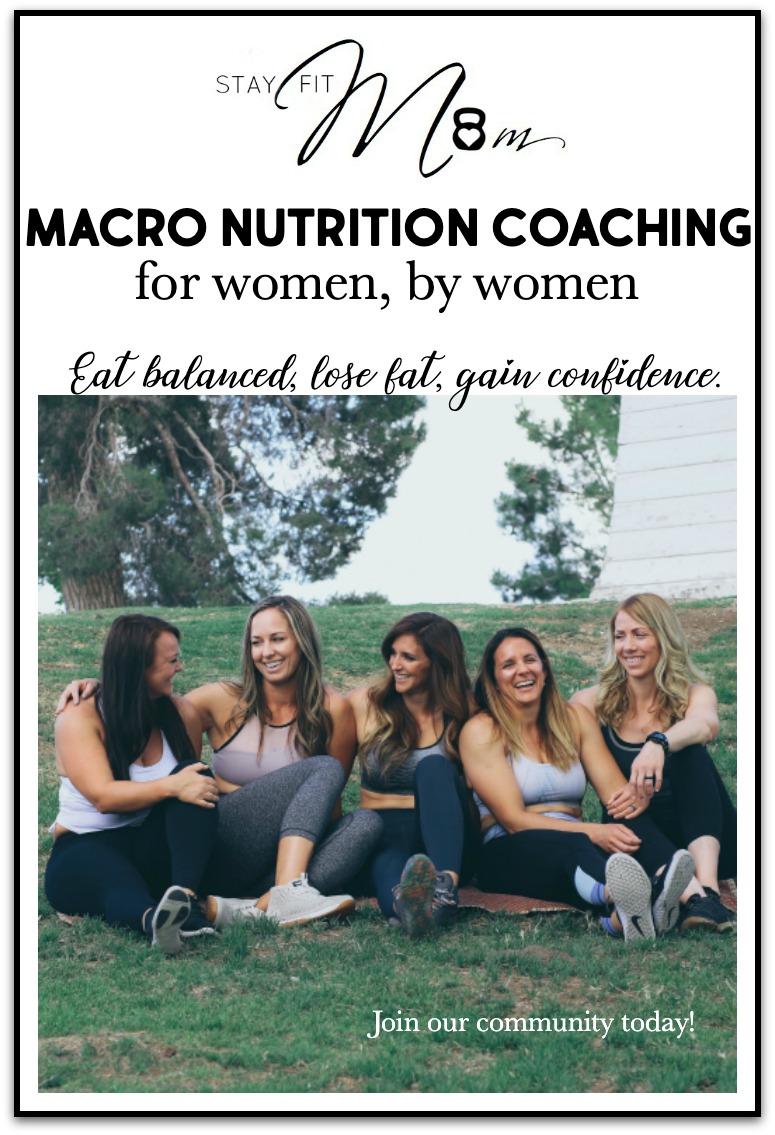 If you liked this post you might also like
Why I switched from the Paleo Diet to Macro Counting