Stay Fit Mom has teamed up with Kaia Fit Las Vegas to bring you a great Kaia Fit workout that you can do right at home!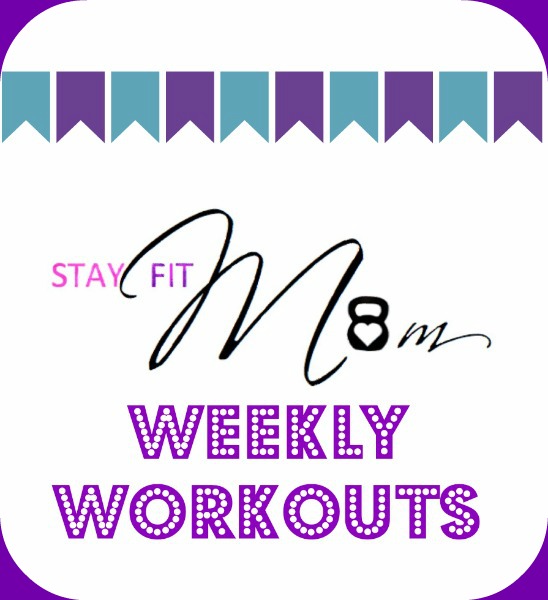 Weekly Workout:
10 Min AMPRAP (As Many Rounds As Possible)
5 Burpees
10 Thigh Busters
15 V-Ups
20 Plank Straddles
3 Line Runs
See the video below for instructions, modifications and demos of all the movements.

Equipment needed:
Timer (We frequently use the MYWOD app and recommend it to our readers.  You can keep track of your workouts, they've got How To videos, and of course the app has great timers.)
Use cones or some type of marker (chalk even) to set up your Line Runs.
Modification Options:
Be sure to modify this workout to your ability level.  Kaia Fit offers three different levels of intensity for each workout: Balance, Strength, and Kaia Levels.  Check the demo video below for the modification options for each movement!
At the start of the timer begin your workout with 5 burpees, next move on to Thigh Busters, continually move through each movement in the series until the 10 minutes are up!  Remember this workout is a total of 10 minutes, so you'll want to push yourself the entire time!  I love that Kaia Fit offers a full range of modifications for each movement.  Check out the video below for the movements, modification options and to learn a little bit about Kaia Fit!
Follow us on Pinterest for great workout suggestions! !  Post your workout to Instagram and be sure to tag @stayfitmom_Krista and @stayfitmom_Tracy!
Did you catch last week's SFM weekly workout?
This week we're highlighting @kaiafitLasVegas for a GIVEAWAY!  We love supporting businesses that are doing great things in fitness for women!  Kaia F.I.T. Las Vegas is on a mission to create strong bodies, happy minds and healthy lives.   Enter to win for yourself or as a gift for someone special in your life… One FREE month of KaiaFit valued at $139.  You can enter this GIVEAWAY by simply commenting on this Instagram post.  Winner will be announced Sunday, 4/19.  Check the Link for great details!  Any of our followers can try @KaiaFitLasVegas for a discounted rate of only $79 for your first month by mentioning Stay Fit Mom!