It's that time of year.  Whether you're anxiously awaiting the arrival of the school year or dreading the end of summer, back to school means back to the routine!  My kids thrive on structure, and to be honest so do I.  When I have structure, I am efficient.  My mind doesn't have time for outlandish ideas.  Give me three weeks of "free time" and the next thing my husband knows I've either volunteered to be the MOPS coordinator for 80 women, tried to put our house on the market, or maybe even started a blog.  Poor guy.
This post contains affiliate links.  If you purchase something from these links, we could earn a small commission.  This would be at no additional cost to you.
School in session for some means pick up, drop off, extra-curricular activities, sports, homework and EASY, convenient dinners.  The words easy, convenient, and HEALTHY are seldom in the same sentence, but today we are bringing you 12 Easy Paleo Crockpot Meals that will make your back to school life far easier and guilt free!  Some of these are even Whole30 compliant!  It's time to get efficient.  Grab your menu and begin your grocery lists, because we teamed up with some amazing bloggers to bring you these delicious paleo crockpot meals that you can assemble in minutes!
1.  No Bean Turkey Chili from Stay Fit Mom.  This is a Stay Fit Mom recipe favorite!  Loaded with veggies and delicious for the whole family.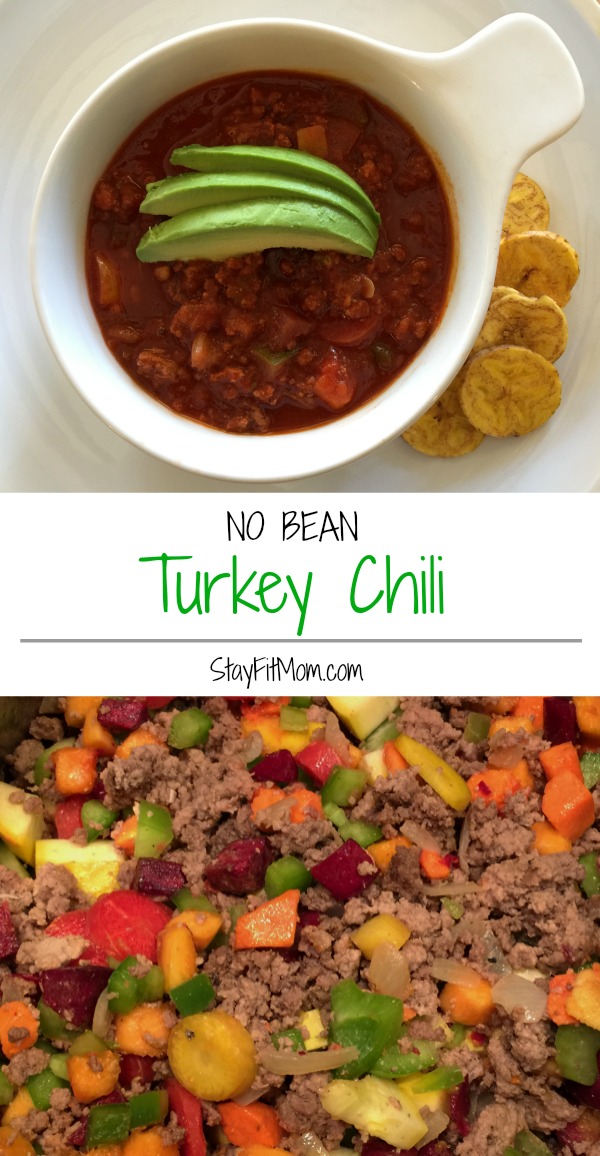 2.  Paleo Crockpot Lasagna from My Natural Family.  Drool.  Because who doesn't love lasagna?
3.  Slow Cooker Cuban Beef from Just Us Four Blog.  There are SO many options here.  Pair with rice if you're not paleo, wrap it in lettuce if you are, or eat it right out of the crockpot. Yum!
4.  Slow Cooker Chili Verde from My Natural Family.  Because if there's chili verde in it, it HAS to be good. 
5.  Crockpot Beef Stew from Stay Fit Mom.  Comfort food made healthy!
6.  Crockpot Chinese Pork from Just Us Four Blog.  Variety really is the spice of life.
7.  Paleo & Whole30 Slow Cooker BBQ Chicken by Dawn Nicole.  On that sweet potato even.  Yes, please.
8.  Slow Cooker Tikka Masala by My Natural Family.  I've decided I want to eat everything from Natural Family.
9.  Paleo Chicken Soup from Confessions Of An Over Worked Mom.  The perfect remedy to that first back to school cold you know your kids will get.
10.  Chipotle Chocolate Sweet Potato Chili by Dawn Nicole.  One of my very first meals on Whole30… delicious.  
11.  Slow Cooker Chipotle Pork Carnitas with Pineapple Guacamole by Dawn Nicole.  Guacamole, another staple in my house that makes everything more delicious.  
12.  Crockpot Pot Roast by Stay Fit Mom, because no crockpot list could be complete without a pot roast.  And this one is extra delicious.
There you have it; 12 EASY Paleo Crockpot Dinners you need to add to your menu now! Try out these recipes and let us know which is your favorite! Wishing you the very best back to school season!
Follow us @stayfitmomblog and @stayfitmom_com on Instagram and on our Facebook page where we love getting personal.  You can also subscribe to Stay Fit Mom for healthy recipes, workouts, and most of  all inspiration and encouragement!